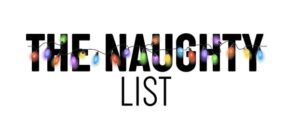 Part 1
I don't know how many times I've looked out this window, at this same view—but it never gets old. The rounded slopes of fluffy snowdrifts that line the road, the gobs of white hanging from branches and streetlamps like melted marshmallow, the diamond sheen on the sidewalk, and the feathery flakes that drift down endlessly from the sky, dotting the air.
It's magical. Beautiful. Especially now.
I catch the reflection of the room behind me in the window—all gleaming oak tables, and warm walls of paneled wood. Bright orange flames glow in the fireplace below five hanging stockings with names sloppily written in silver glitter. Pine-green garland and mistletoe are strung all around, and a tall, real Christmas tree stands along the wall with colored lights and shiny balls. Finally, there's Walter—the moose head above the mantle—with red velvet bows on each antler, that I tied myself.
The Christmas season has always been my favorite time of year, but three days before Christmas Eve at the Black Diamond Bar? That's a whole other level of Norman Rockwell, Funny Farm, It's a Wonderful Life, kind of awesome.
The only thing missing is some cheesy Christmas music—the kind my roommate and fellow waitress, Heather, and I lobbied hard for. And got vetoed on.
So Love Song by Tesla comes from the jukebox in the corner. But it's okay—it's a good song.
As the pretty opening guitar notes play, however, I'm more focused on the conversation coming from the bar.
"Snow gnomes are fucking evil."
"What the hell is a snow gnome?"
"Little guys, red hats, pointy ears, they hang out in gardens. You know—snow gnomes."
Stealthily, I watch my boss behind the bar.
Jace Winters.
Cue the heart-eyes and internal swoonage. Just thinking his name makes me weak.
He's got thick dark hair, a full strong mouth, gorgeous straight white teeth and a dimple when he smiles. The dimple wrecks me. I want to lick it—then work my way down from there.
And his hands . . . they're my favorite. I follow them with my eyes as he wipes down the bar. They're strong hands, rough and large. Capable and controlled. A man's hands.
I watch Jace. A lot. Because that's me, Evie Sanders—mild mannered, twenty-five-year-old waitress by day—sneaky, hopeless, almost-stalker . . . the rest of the time.
It's kind of pathetic.
Jace narrows his eyes at Zack—the wiry, tattooed guy across from him.
"You mean elves?"
"Nah, man—elves are clean shaven, gnomes have beards. Everybody knows that. Creepy bastards. Their eyes follow you. Like they're just waiting to fly across the yard and grab you with their fat sausagey fingers so they can sink their razor-sharp teeth into your throat."
Zach's a writer. Vivid imagination, highly talented, fairly weird. He lives most of the year in LA, but comes up here for a few months to hibernate so his creativity can percolate without distraction.
"Up here" is Alpine, Colorado, a cozy nook of a town known for its pristine trails, exhilarating slopes, quaint shops, and above all . . . privacy. Aspen is the place rich people go to party, get glammed up and be seen. Alpine is the place people go to ski, kick back and disappear.
"Wait—that's actually good." Zack toys with the metal ball piercing on his lower lip. "Elves vs. Snow Gnomes, the Winter Wonderland War. Give me a napkin, I gotta write this down."
A burst of cold air and a few frantic snowflakes swirl in as the door opens. Charlie Butters—the local owner of the snowplow company, Plow U Right—walks in, with his six-year-old son, Charlie Jr. beside him. They take off their hats and hop up onto two barstools.
"It's really coming down out there," Big Charlie says and sighs. "It's like money from the sky, but still—hell of a day."
A minute later, Jace slides Charlie's regular end-of-the-day drink—an Irish coffee—in front of him. Charlie Junior pulls off his mittens with his teeth—they're stitched with SNOW BLOWS across the knuckles.
"What's it going to be today, kid?" I eat up the way Jace's forearms bulge as he crosses his arms. "A Shirley Temple or a hot chocolate?"
"Hot chocolate, Jace. Better make it a double." Little Charlie sighs—the mirror image of his dad. "It's been a hell of a day."
The Black Diamond's hot chocolate is another thing Alpine is known for—created and custom made by the owner himself. He uses real melted chocolate and whole milk. It's not as thick as Italian hot chocolate, but still luscious and rich. The mug of steaming goodness is capped off with a mound of handmade whipped cream sprinkled with cocoa powder, marshmallows and crushed peppermint granules, and served with a flaky, chocolate-dipped wafer.
It's like drinking a Christmas miracle.
He slides the chocolate masterpiece in front of Charlie Junior and the kid dives in.
Then Jace looks up. Across the bar . . . right at me. Pinning me with those piercing, crystal-blue eyes, like an icicle straight through my heart.
A frantic, fluttery feeling fills my stomach, and it's like time stretches and the music fades and the whole world stops—even the snowflakes outside pause mid-flight.
Because Jace Winters is looking at me.
Until the chime of the silver bell dings from the kitchen.
"Order up!"
And by the time I blink, his chin has dipped and he's back to wiping down the bar. Mr. Cool and obviously unaffected.
I can be unaffected too.
But I'm not as good at it as he is. So instead of walking to the kitchen, like a normal person, I turn too fast, rush without looking . . . and walk right into the motherfucking Christmas tree.
My momentum sends it tipping, almost going over, but I wrap my hand around the trunk and jerk it back—stabbing myself in the left eye with a branch.
Jesus Christ
"Shit," Jace murmurs.
Zack hops off his stool. "You okay, Evie?"
Both of them head toward me. I cover my wounded eye with one hand, and hold up the other to keep them at bay. Because I'm already embarrassed—anymore humiliation and I'm going to start eating mistletoe.
"No, I'm good. It's fine."
But Jace is already in front of me—so close I can feel the solid warmth of him, and smell the clean, fresh, scent of his flannel shirt.
"Lower your hand, Evie. Let me see your eye." His voice is rough and low. It's an order.
It's hot.
"I said I'm all good, Jace."
The bite of frustration and the snap of firm anger seeps into his tone.
"I'm not gonna say it again, Eves."
Wow, even hotter.
I lower my hand and do my best to give him a rebel glare through one good eye, and one squinting, blurry one. Jace peers down at me, his jaw tight, and I lean forward—to soak up every second of being this near to him. His shoulders are even broader this close-up, and beneath his shirt I can make out the prominent cut muscles of his chest and arms.
Jace swipes his thumb along the apple of my cheek slowly, wiping away a tear from the leaky eye. And the feel of his touch . . . dear God . . . I don't know how I keep from moaning, but thank you baby Jesus, I do.
"It's looks okay. You'll be all right, Evie."
He says my name softly now. Gently. A tone I'll hear in my dreams and fantasies—a pillow-talk, late night kind of whisper that makes me grow hot and wet between my legs.
But after a moment, I step back and force a smile. Because I have some pride.
At least, I think I do.
"Told you. Totally fine."
I'm not fine. Not even close to fine.
I'm a mess.
Because I love him.
Love. Him.
Deeply. Soul-wrenchingly. The yearning is a constant pulling weight in the center of my chest.
He's the perfect man. I didn't know men could be perfect, but Jace is.
It's more than the outside package—though speaking of packages, he's either carrying a pet cucumber around in his pocket—or his is superb.
But it's who Jace is on the inside that really has me hooked. It's the welcoming, kind way he treats everyone around him—employees and friends and even strangers. It's the sweet way he hugs his older sister off her feet when she visits, and lifts his giggling little niece up onto his shoulders.
There's an integrity that emanates from him. He's hardworking. He bought The Black when it was a rundown dive of a place and single-handedly worked his ass off—and that part of him is finetoo—to turn it into the diamond it is today. Jace has an inherent honor, an easy charm, dedication, caring strength and protectiveness. He's a goodman.
A sexy, hot-as-hell, good man, that I want to ride like my own personal mechanical bull. Who I want to cherish and worship and adore. Forever and ever.
Because I love him. I'm in love with Jace Winters.
There, I said it…even if just out loud in my own mind. I can't remember ever not being in love with him.
And it's turning me into a total fucking idiot.
***
A few minutes later, once I can see clearly out of both eyes again, I'm in the kitchen, arranging purple kale garnish on the two plates of burgers and fries, as Ryan, the Black Diamond cook, makes conversation. Ryan's name is on one of the stockings hanging from the mantle below Walter. There's one for each of us—me, Jace, Ryan, Heather, and Kevin, the back-up cook and bartender who'll be in later. We're one big Black Diamond family.
"You heading back east for Christmas this year?"
Back east is New Jersey, where my parents still live. I wouldn't say we're close, but we're not distant either. I'm an only child but my parents are the types who didn't actually mean to have a kid—it just sort of happened. So while I know there will always be a place for me in their home, when I flew the nest and relocated to Colorado four years ago, they weren't exactly brokenhearted about it.
I shake my head. "Not this year. Can't afford the plane ticket. I finally saved up enough to buy the car I've been eyeing at Dooney's Garage. She's my Christmas present to myself."
"Cool." Ryan pushes a hand through his short blond hair, and runs his teeth across his lower lip. "We've got a gig the day after Christmas just outside Aurora—you want to come? It'll be a good time. Maybe you and me could grab something to eat after?"
Ryan's an Alpine local—born and raised. He's about my age and plays lead guitar in a band that's not half bad. Jace lets them play live here on Wednesday nights. Heather's been crushing on Ryan forever—almost as long as I've been obsessed with Jace.
And even if she wasn't, I don't date. The hunk out behind the bar may not realize he's got my heart under lock and key—but I do. Leading someone else on, giving another guy the idea that I might be interested in him, when I know there's no chance, just wouldn't be right.
Before I can answer, the hunk himself is standing in the kitchen doorway, arms crossed, his eyes cold with impatience.
"You got that order or what, Evie?" Jace jerks his dark head out toward the main room. "Customers are waiting."
I give him a nod. "Coming right up."
I pick up the plates and smile at Ryan on my way toward the door. "Thanks for asking, but I can't."
Not now. Not ever. Not with him.
Yep . . . totally pathetic.
***
"You want another round?" I ask the young, trendy couple, as I set their burgers in front of them and point to their almost-empty mugs of dark Guinness.
They each nod and I head over to the bar to fill the order.
The girl kind of reminds me of me—with her full, wild wavy hair and dark brown eyes. The me I was four years ago—back when I used to date.
Dating is how I ended up here.
It was Dylan McCaffery—he wasn't Mr. Right or even Mr. Right Now—he was more Mr. Pass-the-Time. And when he suggested a cross-country road trip, my twenty-one year-old self quit my job as a dental office receptionist, emptied my savings account, and hit the road for some good old life experience.
The first few days went well, but by the time we stopped in Alpine two weeks later, Dylan and I were bickering like two people who couldn't stand each other.
Because we actually couldn't stand each other.
The final straw came when I showered first—using all three minutes-worth of the hot water in our motel room.
That's when Dylan, and his car, ditched me.
My plan was to grab something to eat, spend the night in the motel and head back to New Jersey the next day. But then, I walked into The Black Diamond for that something to eat. Jace was behind the bar, and Heather was my waitress and by the end of the night—I had a new roommate and a new job, and the start of a whole new life.
It's funny. Sometimes life is like a maze in those activity books for kids. You take a swirly, roundabout path, just to end up right where you were supposed to be all along.
***
Part 2
"Have you ever had a sexual fantasy about Santa Claus? If yes, describe in detail below."
I look up from the paper in front of me, at my roommate Heather.
"This is wrong on so many levels. Explain this to me again?"
We're in the breakroom—I'm starting my break and she just came in to start her shift. She twists her blond hair into a bun on top of her head and puts her purse in the locker. "It's called The Naughty List—it's an anonymous survey for my human sexuality class. I need to gather responses from friends and acquaintances over the winter break, so do me a solid and fill it out."
Heather is working toward her physical therapy degree.
"What do naughty fantasies have to do with PT?" I ask.
"I have two theories. A—physical therapy is about the health of the whole person, sexual health included. Or B—my professor needs fodder for his spank bank." She shrugs. "Probably some combo of the two."
Heather's hazel eyes open wide. "Oh! I almost forgot . . . speaking of spank banks . . . I got some saucy holiday fashion for the Christmas party this week!"
She reaches back in her locker, and pulls out two clingy t-shirts, holding them up. In jolly green letters, one says, "I love big balls," above an image of two, large Christmas balls hanging suggestively below it. The other shirt displays, "Who wants to stuff my stocking?" across the chest in bright, Santa-red writing.
"What do you think?"
I laugh, giving the thumbs up. "I think we're going to look like a couple of ho, ho, hoes."
"Perfect!" She heads for the door, pointing toward the paper on the table. "Now get to writing down your dirtiest fantasies! And be honest—I promise I won't read it."
Once she's out the door, I take a sip of my hot chocolate and focus on the Naughty List. Here we go:
Have you ever fantasized about bondage/kink?
I don't think I'd be into the full-out Anastasia Steele experience or anything—peeled ginger root in the ass is a hard no for me.
But a guy who's take-charge? Bossy? Someone who'll bend me over, twist me around, pull my hair, hold me down—because he knows exactly what he's doing and that I'm going to love every second of it? Hell yeah. Sign me up for that.
Yes
Have you ever fantasized about being spanked during sexual intercourse?
 I imagine Jace pressing my cheek down against the leather seat of one of the bar stools, then smacking the globe of my ass with one of his big, rough, beautiful, hands because I'd been a very bad girl. A liquid trail of sexy heat blazes through my mind, straight down to my core, making my muscles clench.
I may not have fantasized about spanking before—but it's going to be at the top of the menu from now on.
Yes
Have you ever fantasized about food play during sexual intercourse? If yes, what kind?
Grinning like a naughty girl, I pick up the spoon on the table and stir it through the thick hot chocolate. When I lift the spoon out, creamy dark molten liquid cascades down into the mug in a slow, thin line—perfect for dripping, then licking off all sorts of interesting places.
Melted chocolate 
Check all that apply:
I enjoy dirty talk.
Check
 I enjoy baby talk.
 Noooooo. I grimace. That box stays empty.
 I enjoy swallowing during oral sex.
Spitters are quitters, and I'm no quitter.
Check
 I enjoy gagging during oral sex.
Hmm…that's a new one. I tap the pen against my lips. Would I be okay with gagging on Jace's cock?
Why yes . . . yes, I would.
Check.
I enjoy anal sex/play.
I check the box, but clarify:
Never tried, but open to new experiences.
What are your naughtiest recurring fantasies? Describe below:
Although names are completely unnecessary, I'm on a roll. The images play out in my mind like a sensuous silent film, making my breath quicken and my nipples hard. So I just write what I see.
– Jace lifting me onto the bar. Kissing me everywhere—my mouth, my neck, my breasts, between my legs. Then he pulls me down, turns me around, and fucks me hard and fast over the bar as he groans in my ear.
 – Jace pulling my hair while I'm on my knees for him—showing me just how he likes it, taking what he wants, while I give him everything he needs. Making him feel so good, he never wants to let me go.
 – Jace making love to me, slow and sweet, for hours on the bear rug in front of the Black Diamond's fireplace. The two of us warm and wrapped around each other, while the snow falls outside the window.
 – Telling Jace Winters I'm in love with him. Knowing he feels the same way. Running the bar with him, marrying him, having 3.5 kids and a Husky named Snowbell with him. Making a life with him.
 The last one is different from the others—not really naughty at all. I don't know why I write it. Maybe to sort it all out in my mind.
Or maybe because Christmas is a time when wishes come true . . . and that last one is the wish I want most of all. 
"Hey Chickadee." Kevin Grady says, coming into the breakroom.
Kevin's a Willie Nelson, "cool uncle" type of guy—early sixties, long gray hair tied in a low ponytail, functioning pot-head, who can pretty much fix anything and makes a mean batch of chocolate chip cookies. He's worked for Jace as the back-up bartender and cook longer than any of us. Kevin is good people.
"Hey Kev."
"One of Dooney's guys just dropped something off for you in the back parking lot." He smiles, holding up a jingling set of car keys. "I believe these belong to you."
I squeal. Literally squeal—like a kid opening the latest iPhone on Christmas morning—but louder.
"Oh my God! It's here!" I fold the Naughty List into my back pocket. "Come see it with me Kevin!"
He opens the door. "Lead the way, pretty lady."
I stick my head into the kitchen. "Ryan—it's here! Come see!"
Ryan smiles from behind the stainless-steel counter.
"The Christmas present to yourself?"
"Yes! Come check it out!"
Out in the main area, I grab Heather's hand and call Jace from behind the bar to follow us out the back door. It's before the evening rush, so the customers will be good for a few minutes. Everyone files out into the parking lot, surrounding my beautiful new, used, car.
It's the first big thing I ever bought for myself. The first car I ever bought period. And she's every bit as adorable as when I first saw her.
I lift up my hands, like a dark-haired Vanna White.
"Tada! What do you think? Isn't she pretty?" I ask, bouncing.
But none of them seem as excited as I am.
"Yeah," Heather tries—but I can tell she's forcing it. "It's a gorgeous car, Evie."
"Definitely." Ryan agrees, looking confused. "Real pretty."
Kevin scratches behind his head. "Uh…it's a Mustang, baby-doll."
Yes, it is. Cherry red, with a white top and all mine.
"I know! I always wanted a Mustang."
And then I look at Jace—because his reaction matters most of all. But his expression makes my heart shrivel a little inside my chest. Because Jace looks pissed-off. Like super pissed off.
Like his glare could melt snow, and burn Santa's reindeer right out of the sky, kind of pissed off.
"Jace?"
"It's a convertible, Evie," he growls.
"Yeah, I know." I say softly this time.
Jace holds his arms out—gesturing to the snowflakes falling all around us.
"It's a goddamn convertible!" He points at the car. "Does it have rear-wheel drive?"
"Yes," I admit, my face starting to feel hot.
"Do you have any idea how dangerous it is to drive a rear-wheel drive, Mustang, fucking convertible around here? On these roads?" he snaps. "Dooney sold you this death trap? He didn't even throw in chains or snow tires, the bastard."
"It's not a death-trap." I argue. "It's my dream car and I love it."
"Oh yeah? Do you love breathing? Cause I give it a fucking week before we're dragging you out of a ditch or scraping you off a tree."
I fold my arms.
"You have a Harley, Jace."
It's dark blue, and shiny chrome, and seeing him ride it is an orgasm for the eyes.
"A Harley I drive a total of two weeks a year, when it's not snowing." He jabs his finger toward the black pickup parked across the lot. "The rest of the time, my ass is in a safe, reliable truck! What the hell were you thinking?!"
"Easy brother." Kevin says, but Jace just continues to shoot blue daggers at me.
He holds out his hand and snaps. "Give me the keys. I'll get your money back tomorrow. You're not driving this."
My grip on the keys tightens. And he notices.
"I'm an adult." I lift my chin. "And I don't need you—"
Then Jace does something he's never done before.
He yells at me.
So loud and sharp, I jump.
"Fucking keys, Evie! Now!"
Jace is bossy and take-charge. He's tough and stubborn. But he's never been mean.
Until now.
My cheeks burn with embarrassment and my eyes go damp with hurt and fury. And I feel everyone—everyone that I care about—watching me. Watching us.
So I slap the keys in his stupid hand. Because for the first time in ever—I don't want to be near him. And giving him the keys is the fastest, easiest way to get away.
With my head up and my shoulders straight, I turn my back on him and walk into the bar. Behind me, I hear comments—and it makes me feel better knowing my friends are on my side.
"Harsh, dude. Way harsh."
"Nice job, Jace."
"Merry frigging Christmas, everyone!"
Did I say Jace was perfect? That statement still stands. But at this moment, he's a perfect jerk.
***
Ten minutes later, I'm still in the breakroom—at the table, sucking on a candy cane within an inch of its life and about to cross out Jace's name on the Naughty List with swift, murderous strokes of my pen.
But before I do, his voice comes from the doorway behind me. His normal voice now. Strong and steady and warm.
"That candy cane is looking pretty dangerous. Should I be worried?"
I glance at the peppermint stick in my hand—at the sharp, pointy-tipped weapon I've sucked it into.
I put the pen on the table and shrug. "Maybe."
I fiddle with a corner of the paper on the table, as Jace walks into the room.
"I'll stab you in the heart and eat it after. The perfect crime." I tell him. "Bet you thought I was too stupid to think of that."
He sighs.
And pulls out the chair next to me, sitting on it backwards, the way guys do.
"I never said you were stupid, Eves."
My heart feels sore. Achy.
"You implied it. Same thing."
He's quiet for a few moments and I don't look at him, but I feel the touch of his eyes on me.
"I was a dick," he says gently.
"Yup."
"And I'm sorry."
I look at him then. And God, he's beautiful. It's really not fair. His gorgeous mouth is heavy at the corners and his eyes are sky-blue, soft with remorse.
"Can I have my keys back?"
He snorts. "I'm not that fucking sorry."
I roll my eyes, "Jace—"
"I'll take you car shopping. We'll go this weekend. For a different car—something you'll love as much as the Mustang but that will keep you safe." His voice goes raw. Strained. "You're important to me, Evie. If something ever happened to you . . . I'd lose my mind."
His words are like a balm to my heart, and the bruised feelings disappear, replaced with something warmer, lighter, more exciting. Hope. Joy. Maybe even the spirit of Christmas, which makes any wish come true.
"Important to you like Kevin and Ryan and Heather are important to you?" I venture, testing the waters. "Because we all work here?"
Say no. Please, god—please say no. Tell me I'm different. Special. Tell me I'm more. Because you want me. Here, now, on the table, over the couch, against the wall, and later, in your bed . . . in your life. Forever. Just say no.
"Yeah."
Shit!
The Christmas spirit goes up in flames—like a Christmas tree catching fire from a faulty lights wire.
"I guess." Jace looks toward the lockers, rubbing the back of his neck. "Kind of."
I hop up from the chair, so he won't see my disappointment. And I shove the Naughty List in my back pocket so I can stick it in Heather's locker. But then Kevin pops his head through the door, making me spin around fast.
"Hey kiddies! The slopes closed ten minutes ago and the bowling league championships just finished. It's a madhouse out here."
"I'm coming now," I say, bending down to pick up my apron from the floor.
As Kevin disappears from the doorway, Jace moves to stand in front of me—a solid warm wall of muscle and desirability.
"We all good, Evie?"
"Yep. Sure. Totally." I reply, a little more chipper than necessary. I tie the apron behind my back and look up into those incredible eyes.
"I'm heading out."
"Yeah." Jace gazes back at me. "I'll be there in a minute."
I nod. Then walk through the door to the bar, and get to work.
***
"Are you sure you don't have it?"
It's after closing—after what turned out to be a crazy-busy night. The floors are swept, the chairs are up, Ryan is wiping down the kitchen and Kevin and Jace are closing out the register, and restocking the bar. Heather and I are ready to head home . . . except for one massive sticking point.
"I'm sure-sure," she says, down on her knees looking under the couch. "Retrace your steps. When's the last time you definitely had it?"
I blow a strand of wavy brown hair out of my face. "Here, in the break room. I was talking with Jace after the "Mustang meltdown" and I could've sworn I picked it up and put it in your locker . . . ."
But it's not in Heather's locker. It's not anywhere—we've looked.
The Naughty List is M.I.A.
My deepest secrets, my dirtiest fantasies . . . poof. Gone. In the wind. Maybe mailed off to Santa's workshop—who the hell knows.
I cover my face with my hands. "This is so humiliating."
Heather squeezes my shoulder. "It's not that bad. I mean . . . you didn't put your name on it, did you?"
"No."
But I sure put Jace's name on it. All the hell over it.
What a nightmare. Move over Grandma—let me get run over by a reindeer.
"Then you're fine!" Heather says all cheery-like. "It probably fell on the floor and Kevin swept it up. You know how OCD he can be."
That's true. Kevin is pretty anal when it comes to clutter or dirty floors.
"And besides, even if someone read it—they won't know you wrote it."
Also true.
And the panic that's been squeezing my lungs since we realized the survey wasn't in Heather's locker, finally starts to loosen and dissipate.
Because wherever the Naughty List ended up—whoever's hands it may have landed in—they'll never know I'm the secret someone who wrote it.
Right?
***
Part 3
No matter how carefully you plan, the final days before Christmas are always dead-ass crazy. Time goes by in a blur of wrapping, working, grocery shopping and grabbing last minute gifts that you meant to buy a month ago. Heather's family is in New Mexico and since she didn't go home this year either, our Christmas Day plan is to cook a small ham and spend the day in fuzzy socks and pajamas watching cheesy holiday movies on the Hallmark channel.
Most likely, while feeling tremendously hungover.
Because . . . the Christmas Eve party at the Black Diamond Bar.
It's a tradition, a total blowout—an awesome bash. Jace spares no expense. Top shelf liquor, tons of food catered by The Willow, one of the best restaurants in Colorado, and all kinds of sweet, beautifully decorated treats from Flo's Bakery. It's an invite-only party—open to employees, locals, regulars and their families.
That's where I am now, looking goddamn adorable, if I do say so myself.
I'm wearing my "I like big balls" t-shirt, snug black jeans, high boots, dangly green jingle-bell earrings, and a fur-trimmed red Santa hat over my long, glossy, straightened hair.
I'm out on the dancefloor, shaking my groove-thing with little Charlie Butters Jr, to Ryan and his band's punk version of Silent Night. It's a pretty cool rendition, but not easy to dance to—so Charlie and I basically just bob our heads and jump around a lot. When the song ends, the band leads right into a rock-n-rollasized Up on the Rooftop. Heather dances just behind me, swaying her head, arms raised, giving Ryan the "I'm going to screw your brains out later" look as he sings.
It turns out Ryan didn't want to date me at after all. He asked me out to get my opinion on what I thought Heatherwould think, about himwanting to date her.
And now they are. Dating, that is.
The relationship is only about 24 hours old, but it's looking pretty solid so far.
When the song ends, I fan my face—trying to cool off. My mouth is dry and my t-shirt is sticky with moisture. I tell Charlie that I'm going to grab a drink and he gives me a thumbs-up before dancing over to his parents.
I feel giddy and light as I walk across the room . . . right into the tractor beam that is Jace's gaze. He's leaning back behind the bar, watching the party, wearing jeans and a dark blue Henley that molds to his sculpted arms in an amazing way.
"Hey," I call softly when I reach him.
He lifts his chin. "Another vodka and cranberry?"
It's my third, so I'm buzzing but nowhere near drunk.
"Yeah, thanks."
A minute later I sip my drink and watch Jace—still my top favorite thing to do.
"Everything going okay?" I ask.
He takes a long pull from his beer—I didn't think I'd ever be so jealous of a bottle.
"I'm good."
"You've been . . . kind of quiet," I say.
It's not like he's normally Mr. Sharer or anything, but the last few days Jace has kept to himself a lot. He's seemed almost contemplative. Broody.
But still very, very hot.
He gives me a lazy shrug.
"Just thinking about some things."
My vodka buzz pulls my lips into a teasing smile.
"Oh yeah? What kind of things?"
The music starts up again—this time from the stereo, because the band's on a break—and Dean Martin's smooth Baby It's Cold Outside, fills the room.
Jace's mouth quirks.
"Naughty things."
And I almost swallow my tongue. No one around here has mentioned the Naughty List, so I've pushed any potential embarrassment from my mind. Until now.
"What?" I choke.
He leans in closer.
"I said, all sorts of interesting things."
Oh. Right.
Of course, that's what he said—that makes so much more sense.
"Do you mind staying to help me clean up later, Eves? Kevin already took off and Heather and Ryan seem kind of . . ."
I follow his gaze toward the back of the bar—where my roommate and Ryan are plastered hot and heavy against the wall, putting the mistletoe hanging above their heads to excellent use.
"Busy." I finish for him.
Jace snorts. "Yeah."
Hmm . . . extra alone time with Jace Winters? Looks like I got an early Christmas present.
"Sure, no problem."
He nods slowly, and his eyes seem deeper, darker, more intense.
"Good."
***
The families with kids head out first—it is Christmas Eve, after all. By midnight, the Black Diamond is empty except for me and Jace. While he straightens up out front, I bring the trays of leftover food to the kitchen, sliding them into the fridge. I wash up a few serving utensils and wipe down the stainless-steel counters, and when that's finished I walk back out to the main room.
The lights have been turned down—the only illumination coming from the warm glow of the fireplace, the Christmas lights on the tree, and twinkling white lights strung behind the bar. The festive music is gone, replaced by the soft, sultry sounds of Amos Lee coming from the jukebox.
Set in the middle of the bar is a rectangular box, wrapped in shiny red paper and tied with an emerald green bow.
"What's this?" I ask Jace.
He drags the shade on the big picture window, making the room feel even more cozy and secluded—like we're the only two people in Alpine. The only two people in the world.
"That's for you, Evie. A present."
I smile—little sparks of excitement dancing across my skin. We all exchange gifts every year—thoughtful tokens or playful gag gifts. I always look forward to Jace's. The idea that he was thinking of me when he picked it out is a thrilling thing.
He edges closer as I tug at the silk bow, peel off the paper and lift the lid of the box.
But when I peer inside, my stomach flips and falls, my face goes slack and my hands go numb.
Because The Naughty List is staring right back at me.
My words, my fantasies—Jace's name written by my hand.
And suddenly he's right beside me, his heat and scent surrounding me, his voice a rough rasp in my ear.
"Is it true, Evie?"
My heart pounds so hard I can almost hear it. And my breath comes quick, racing.
"Which part?" I ask.
"Any of it. All of it. Is it true?"
Part of me wants to melt into the floor under the hot glare of my embarrassment, like a snow-woman on a sunny day. But another part—a stronger part—wants to go for it. Go for him. To take a chance, make the jump, bare my soul.
Grab him and kiss him and tear at his clothes and tell him every fucking word is true.
And if he doesn't feel the same? If I have to work here beneath the cloud of unrequited love—or worse—if Jace tells me I can't work here anymore, because it would be too
awkward . . . well . . . then at least I'll know.
So I straighten my shoulders, and lift my chin, and look him right in his beautiful, midnight-blue eyes.
"Yes, it's true. All of it. It's been true for a long time. And if—"
Jace's mouth comes down over mine. Hungry and hard and desperate.
It's a kiss meant to claim. To own. To say Christmas is no longer a time for giving—it's time to take.
And I'm his for the taking. I have been all along.
My soul sings and I wrap my arms around his neck, pressing against him. Jace's hand delves into my hair, clutching and possessive, holding me where he wants me as he ravages my mouth.
He moves us backward, toward the bar and his mouth slides down my jaw, teeth scraping.
"Jace," I pant. "What—"
He presses his finger against my lips, silencing my words. "No talking, baby. We'll talk later, not now. The only words I want to hear out of your mouth now are yes, and moreand my fucking name. Okay?"
And I'm really, really good with that.
I nod. "Yes."
He stops then, and smiles at me. And despite the hungry look in his eyes, the smile is sweet and tender and loving. And every cell in my body lights up with the warmth and joy of this moment.
His strong hands lift me up onto the bar. He steps between my legs, cupping my face. Then there are more kisses, more lashing tongue and sucking lips—more taste of Jace, filling up every needy crevice inside me, making me moan.
My shirt is ripped off over my head. My bra is yanked off my shoulders—my breasts spilling free, baring me to his eyes. Jace steps back, his chest rising and falling with each deep rapid breath.
My first instinct is to cover myself. Because, I'm on the thin side—so to me, my boobs have never been my best asset. But the way Jace is looking at me keeps my arms right where they are. Because he's looking at me like I'm perfect.
Like I'm the gift he wanted more than any other.
He moves forward and cups my breasts in his two hands, bending his head, laving the pale globes with his tongue and groaning against my skin.
"These tits . . . Jesus, you have no idea. Fucking years."
The words are jagged and stuttered—but I understand their meaning. He likes my breasts.
A lot.
His mouth covers my nipple and he assaults the tight bud with harsh, relentless sucks. Sensation spikes up my spine and I gasp loudly.
I reach for his shirt, pulling it up. "Jace . . . Jace, I want . . . let me touch you."
He doesn't make me wait. Jace unlatches his mouth from my breast and pulls his shirt over his head—revealing ripples of taut, tan skin and the dark swirls of a tribal art tattoo across his pec.
And I almost come from the sight alone.
I skim my hands across his warm chest, down his abs, kissing and licking wherever I can reach. But then he's stepping back, moving away, grabbing something from behind the bar.
It's a bottle. A green bottle of champagne.
He sets it beside me, then tugs off my boots and in one swift move, strips off my jeans and lace panties. Leaving me bare on the bar.
His eyes meet mine—and he gives me a filthy smile that makes me shudder with anticipation. "Don't have time to melt chocolate. We'll save that for New Year's Eve." He reaches for the bottle, twisting the wire and popping the cork with a bang that sends white, liquid foam surging out. "This'll do for now."
The next several minutes of my life are filled with alternating gasps, squeals and moans—as Jace pours the cold, bubbling champagne over my body—my shoulders, my breasts, down my stomach, between my legs . . . and then he drinks up every fucking drop. Licking each trace from my heated skin. He's very thorough.
Then he stands and brings the bottle to my lips.
"Open."
He pours champagne into my mouth and I swallow, but not fast enough. It dripples from the corner of my lips and onto my chin.
And Jace's eyes glow with wonderful, dirty ideas. He pulls me forward, kissing my mouth and sucking the champagne from my tongue.
Then he brings me to my feet. But not for long.
"On your knees, Evie."
If I had any doubt that Jace read every word of my naughty list—those doubts are gone. Holding his eyes, I sink to my knees.
With sure, strong hands, Jace unbuckles his belt and takes out his cock. I only have seconds to admire it—but what I see makes me so hot and wet, I feel moisture coating my inner thighs. He's thick and long, smooth and beautiful—a hard, delicious looking dick.
He taps my cheek with the broad, round head.
"Suck it like you mean it."
His abrasive tone scorches a line of heat right to my pussy. And he doesn't have to tell me twice. I open my mouth and Jace pushes between my lips. I suck and lick, stroke and worship him with all four years of pent-up lust and adoration.
When he pulls out, pulls away, I literally whimper.
Before I know what's happening, he's crouched beside me—tying my hands behind my back with the green ribbon from my present. Not so tight that I couldn't get free—but snug enough so I feel it. So I feel helpless. At his mercy and under his control.
Jace stands back in front of me, his legs shoulder width apart. His hand slides up the back of my neck, gripping my hair.
"Open your mouth wide and relax your throat. I want to fuck it."
Yes. More. Please.
He fills my mouth, pushing all the way back, nudging my throat and blocking my airway. I gag once and he retreats. He pushes in again, pressing me forward. I gag again and spit dribbles out from my lips, cooling on my chin.
"Easy, baby." Jace coos. "Let it happen. I've got you."
This time, when he thrusts in, I don't resist. I let go, give in, and his cock tunnels all the way down my throat. He thrusts twice, then pulls out so I can suck in air, then he re-enters.
When he goans, I feel like a queen. "Oh yeah. So fucking good, Evie. So good."
Then he's lifting me under my arms, spinning me around, pressing his bare chest to my back, my still-tied arms trapped between our bodies.
"I was going to tell you I was spanking your ass for not saying you wanted me sooner." He whispers as he tugs his jeans all the way off. "But," he growls, "I don't need a reason to spank this ass." He grips one cheek in his palm, fingers digging and I jump. From surprise and excitement. "Say stop if you want me to stop. But you won't because you're gonna love it."
He's not wrong.
The first slap of his rough hand on my ass shocks more than it hurts. But the next one stings. And by the third, I know Jace isn't playing one bit. By the sixth smack, my ass burns and I know it must be bright pink. Excitement and dirty bliss pulse through me. I feel wild and decadent, powerful and amazing.
"Do you like it?" Jace asks.
"I love it," I sigh.
He finishes with an even ten—then he's turning me again. Leaning me back, resting my elbows on the bar, so my pelvis is arched forward.
Jace reaches down and presses his fingers—feels like three—into my pussy. "This sweet cunt is soaked. I might drown when I eat you."
He drops to his knees and I forget to breathe.
"Can't think of a better way I'd rather go out."
And his mouth is on me. Sucking and licking—thrusting inside with his tongue—flicking my swollen clit over and over. My hands strain against the ribbon because I want to grip his hair, hold onto him—but I can't. All I can do is take it.
Take all he's giving.
With a loud cry I come writhing against his mouth. The hot, white pleasure surges through me, pounding hard, making me feel like I'm flying. Falling. Falling for him even more than I already have.
When the last of my orgasm settles, Jace only gives me a second to recover. He pulls on the ribbon, releasing my hands, spins me around and guides my palms onto the bar. Bending me over, I feel his cock at my entrance.
Then he's pushing inside—full and hard. He's so big, too big—stretching me almost to the point of pain, which makes the pleasure more intense.
"So fucking tight," he growls.
He grips my shoulders and fucks me in relentless strokes that push me forward, jingling my earrings, with every thrust. Jace growls filthy words behind me—about how wet my pussy is, how good it feels, my perfect ass, how he's wanted me for fucking years. His fingers cup between my legs in the front, rubbing my clit, then I feel them sliding between the globes of my ass, slick with my own juices. His fingers slide up and down over that tight entrance—teasing—warning.
And it's so much. Too much. Too much feeling.
"Wait…oh…yes…"
But Jace knows I can take it. He knows I'll love it.
So when he pushes one finger into my ass—twisting it—another orgasm rips through me with the force of a runaway train. And I come again—screaming against the wood of the bar.
I'm weightless, spent, my bones too liquid to hold me up. Jace pulls out, turns me around and lifts me—wrapping my legs around his waist. He holds me tight and walks us towards the fireplace, kissing me like a dying man. Gently, he lays me on the dark, warm rug—the downy softness of the pelt cradles and soothes my skin.
And then he's over me—pressing inside me again—loving my lips with his mouth, caressing my face with tender hands. The thrusts of his hips are steady and deep now, plunging in and out in firm, even strokes.
"I want to come inside you, Evie," Jace whispers against my lips. "There hasn't been anyone else, not since I first met you. I'm clean." He groans. "Can I make you mine? Can I come inside you?"
And it's like we're one heartbeat, one soul—one dirty, beautiful mind.
I lock my ankles around his back and dig my fingers into his shoulder blades. Begging, pleading for what we both want.
"Yes…yes…oh please, yes…"
Jace surges forward, planting his length so deep it touches my womb. And then his cock jerks inside me over and over—and I feel the hot pulse of him filling me up—while he presses his mouth against my neck, moaning my name again and again.
***
A little while later, Jace and I lay on the bearskin rug in front of the fire that's burned down low.
The rug-on-the-floor combo is surprisingly comfortable. Usually fantasy details don't turn out as well as we imagine—in real life bugs bite, sand itches, water goes cold.
But this time, every detail is perfect. Better than I'd dreamed.
I lay on my back, sticky and sore in all the right places, and Jace rests his head on his hand, beside me, above me, running his fingers through my hair and across my bare skin.
"Why didn't you say something sooner?" he asks.
I shrug. "I don't know. I'm kind of shy, I guess."
The beautiful mouth smirks—and my favorite dimple makes an appearance.
"You weren't so shy a few minutes ago."
I laugh. "That's different. Why didn't you say something sooner?"
He sighs, thinking about it. Then he leans down and presses his warm lips to my chest, my collarbone—working his way up with every few words.
"Well . . . you were kind of young when you first showed up here. I wanted to give you some time to have fun before I settled you down."
I smile, running my hands through the silk of his hair.
"But then, when you seemed ready for what I wanted—I realized I was your boss. And I knew you needed this job and I didn't want to make you feel pressured or uncomfortable."
I laugh again, skimming my palms over the hard swells of his biceps, tracing his tattoo with my finger. I can't believe I get to touch him like this—as much as I want.
Best. Christmas. Ever.
"You never would've made me feel uncomfortable, Jace."
He pecks at my lips. "But I had to be sure. It was torture, but I knew, if it was gonna happen with us—you were gonna have to make the first move."
I lean up and give him a real kiss, stroking his tongue with mine until a thick groan vibrates in his throat, and his cock stiffens against my hip. When I pull back, I can still taste him on my lips.
"I'm going to buy Heather something huge." I say. "Oh and her pervy professor—he gets a present too, for coming up with that naughty list idea."
Jace moves on top of me, between my legs, bracing his weight on my forearms, brushing my hair back as he gazes down at me with a mix of sweet tenderness and hot want.
"I came up with my own list." He confesses. "After I read yours."
"Your own Naughty List?"
"Mine's more of a Nice List. All very, very nice things," he says as he slowly thrusts his hips, grinding against me, making me wet and panting for him.
"Tell me."
"The first item was get some balls and find a way to tell Evie how you feel about her."
"Mission accomplished there." I tease.
Jace's hips thrust harder, his cock sliding up and down through my wetness, rubbing my clit.
"After that it was fuck Evie everyway possible."  His eyes are dark blue as he looks down at me and his voice is raw and hungry. "That's going to be an ongoing process."
I spread my legs wider for him and Jace positions himself at my opening, before thrusting in deep, making me gasp, my back arching.
"And the last thing was," he rasps as he starts to fuck me, "run the bar with her, marry the shit out of her, have 3.5 kids and a Husky named Nanuk with her. Make a life with her. A beautiful life."
I don't know if it's his words or the steady, deep pounding of his cock inside me, but with a moan I come—clasping him to me, clenching all around him—so, so good.
Jace isn't too far behind, and a few minutes later I'm a little more sore and sticky than I was before.
I look up at him, catching my breath. "Nanuk, huh?"
He grins. "Nanuk is the best name for a Husky. Everybody knows that."
"I really like Snowbell."
Jace nods. "Then we'll have two."
And I'm so happy. I didn't know I could be this happy—the feeling swells in my chest and brings tears to my eyes.
"I love you, Jace," I whisper.
"I love you, Evie," he whispers back, and I know it's true.
The Christmas tree lights cast soft colored shadows on the floor and the snow falls silently outside. Jace rolls to the side, taking me with him, holding me close as I snuggle into his arms.
"Merry Christmas, Jace."
He kisses my forehead.
"Merry Christmas, baby."
January 1stmay still be a few days away, but this night here—this is the start of our new beginning, our new life, together.
The End