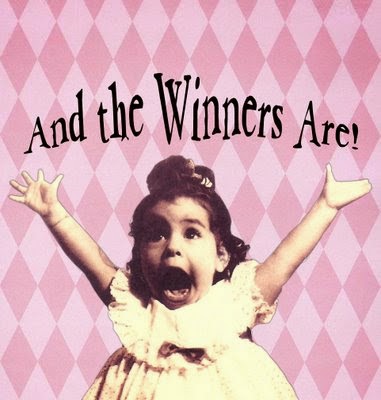 Grand Prize: Collette Ricketts
Runners Up: Sarah Elizabeth & Tess !
Please email giveaways@emmachase.net to claim your prize!
Thank you to everyone who entered it was fun seeing all your comments and quotes going down memory lane. You never know you might see one of your favorite Tangled series quotes on a tshirt 🙂
Drew just loves all the attention he's getting lately from readers missing him. It's really is doing a number on his ego. So when he was asked to do an interview with Nose Stuck In A Book Blog he of course said yes…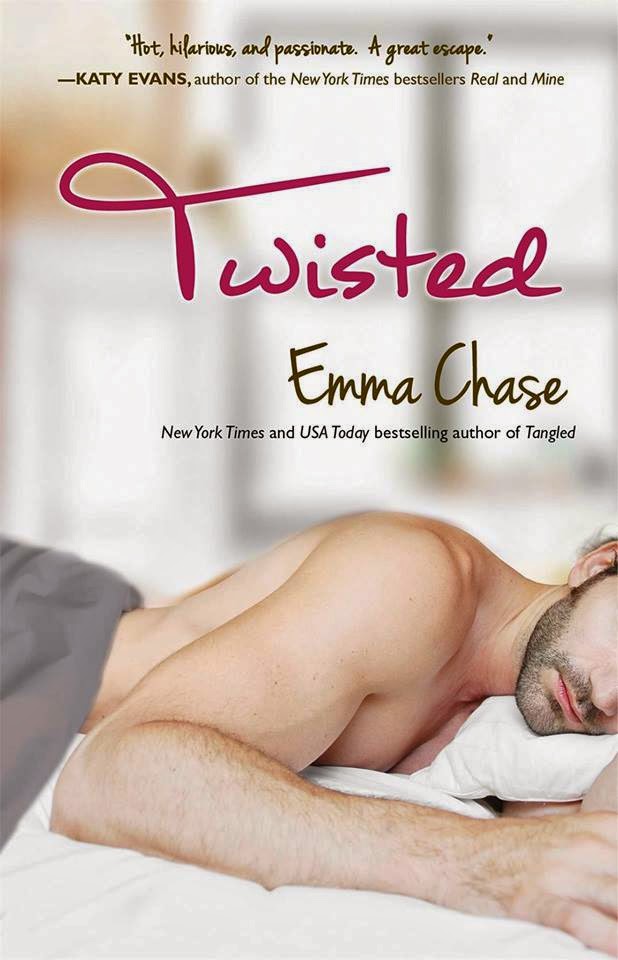 Interview with Drew Evans
What made you decide to impart your wisdom about men to female readers?

Men and women are hard-wired differently. And I just thought the world would be a better place if women could understand where guys are coming from. Our thoughts, perspective – how our minds work.

We don't mean to be insensitive assholes, any more than women mean to be overly emotional, catty drama queens. But lots of times – we just can't help ourselves.


What five words would you use to describe yourself?

I'll do it in three: Every Woman's Dream.

Even the ones that claim not to like me? In reality, they do – they just don't want to admit it.

But, if you really need five words: Devastatingly handsome (we'll count that as one), loyal, competitive, persuasive, brilliant.


If your life would be turned into a movie, what actor would be cast as you?

That's a tough one. Most actors today are so…mediocre. To really give ticket goers their money's worth, someone would have to raise one of the greats from the dead. Someone like Paul Newman or Clark Gable in their younger years. Maybe James Dean…you get the idea.


What's the best pickup line you've ever used? The worst?

(smirks) Most of the time, words weren't needed. After a wink, a smile – speaking wasn't high on the list of things a chick was looking for me to do with my mouth.

In those rare instances when a little effort was needed, this line never failed:

"Let's get out of here, so I can kiss you passionately on the lips. And then – eventually – I'll move up to your belly button."

Although I wouldn't say it's the worst, this one was a hit or miss:

"Nice dress. Wanna fuck?"

Some women can't handle the direct approach.


If you could plot the perfect revenge, what would it be?

Revenge isn't that complicated. If you know what someone likes, values, loves more than anything else in the whole world. The perfect revenge would be to take it away from them. Make sure it's irretrievable. Simple really.


If you were given five unsupervised minutes with Billy Warren, how would you take advantage of your time?

I'm still holding out hope that one day I'll actually get those five minutes, so I'm going to keep those plans secret – don't want incriminate myself. Although…if you've seen Fight Club…there are scenes in that movie that come pretty fucking close to my aspirations for Douche Bag.

***Spoiler Alert if you haven't read Twisted***

.Want to continue reading the review? And see the spoiler? Visit Nose Stuck In A Book Blog.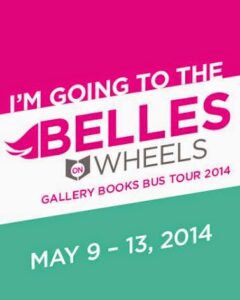 And if you are following me on
facebook
than you saw my Gallery book tour dates.
In 4 weeks I will be joining Authors Christina & Lauren, Kresley Cole, Kyra Davis, Alice Clayton, Lisa Renee Jones, S.C. Stephens, Krisen Proby, Jennifer Probst, and Katy Evans (Memphis/Texas only) ! For Gallery Books Belles on Wheels bus tour (kicking off May 9th) that will be taking over the South leading up to this year's RT Booklover's Convention! We will be making stops in Atlanta, Birmingham, Memphis, Dallas, Austin, Houston, Greenwood (MS), and – finally – to New Orleans.
The full schedule can be found by clicking either links below. I am so excited to head south and meet all the readers.

See ya soon!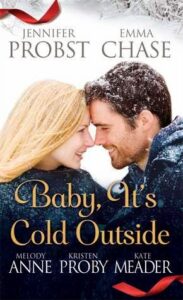 And lastly… if you frequent goodreads than you saw this baby up there and have been wanting to know all the details. Well so far heres what I can say Authors Jennifer Probst, Kristen Proby, Kate Meader, Melody Anne and myself have teamed up to bring you a
write a sizzling romance anthology.
In my addition to Baby It's Cold Outside readers will get more Drew and Kate
Blurb
Drew and Kate play an encore to Tangled in this sexy take on a "Christmas Carol" by Emma Chase. When a Christmas Eve argument condemns Drew to a troubled night, three dream women teach him that no gift could be more tantalizing than Kate…
Pre Order