Stay Tuned…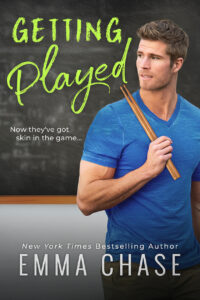 Coming in ebook and print October 8, 2019
A magnificent new romance by New York Times best-selling author Emma Chase!
Dean Walker is all about keeping life simple. He's effortlessly talented and intelligent - spending his summers playing drums in the local band and the rest of the year teaching high school in the same Jersey town where he grew up. He likes his love life simple too, enjoying the commitment-free hook-ups his good looks and sexy charm have always made oh so easy.
Then he meets Lainey Burrows. And his simple, easy life gets turned upside down.
One wild one-night stand was all it was ever supposed to be, so Lainey is shocked when she discovers that her sizzling summer fling is also her son's new math teacher. But that's nothing compared to the most unexpected twist of all - their hot hook-up left Lainey knocked up, and now they're about to become parents. Together.
What ensues is an addictive, insatiable, sweet and tender romance that won't be simple, but it will be more than worth the fight.
***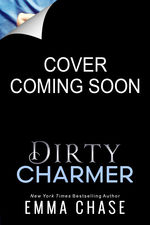 Coming 2019
Abigail Haddock is stunning, sensible, and some would say…stuffy. But it's not really her fault. She was raised in one of Wessco's oldest, most affluent, aristocratic families—"stuffy" is their middle name. So is successful. Abby's working overtime to distinguish herself as a top-notch physician, just as her family legacy demands.
She doesn't have time for nonsense.
Tommy Sullivan's all about nonsense.
Sure, he's an elite bodyguard with lethal skills and co-owner of the renowned, S&S Securities Firm—protector of the wealthy and titled. But he's also rowdy, fun and thoroughly irresistible.
Tommy knows how to have a good time, and he's never seen someone more in need of a good time than Abby. Kissing wouldn't hurt either. The lass needs long, wet, filthy kisses—STAT—and he's just the man for the job.
It doesn't take long for a wildly sexy, sinfully satisfying, no-strings attached arrangement to turn into something more. Something sweet and addictive and real. But Tommy and Abby are too royally stubborn to admit it.
Opposites attract, everyone knows that. But can their red-hot relationship last—can they love…for forever?
Preorder on iBooks
***
Sorry, no content matched your criteria.