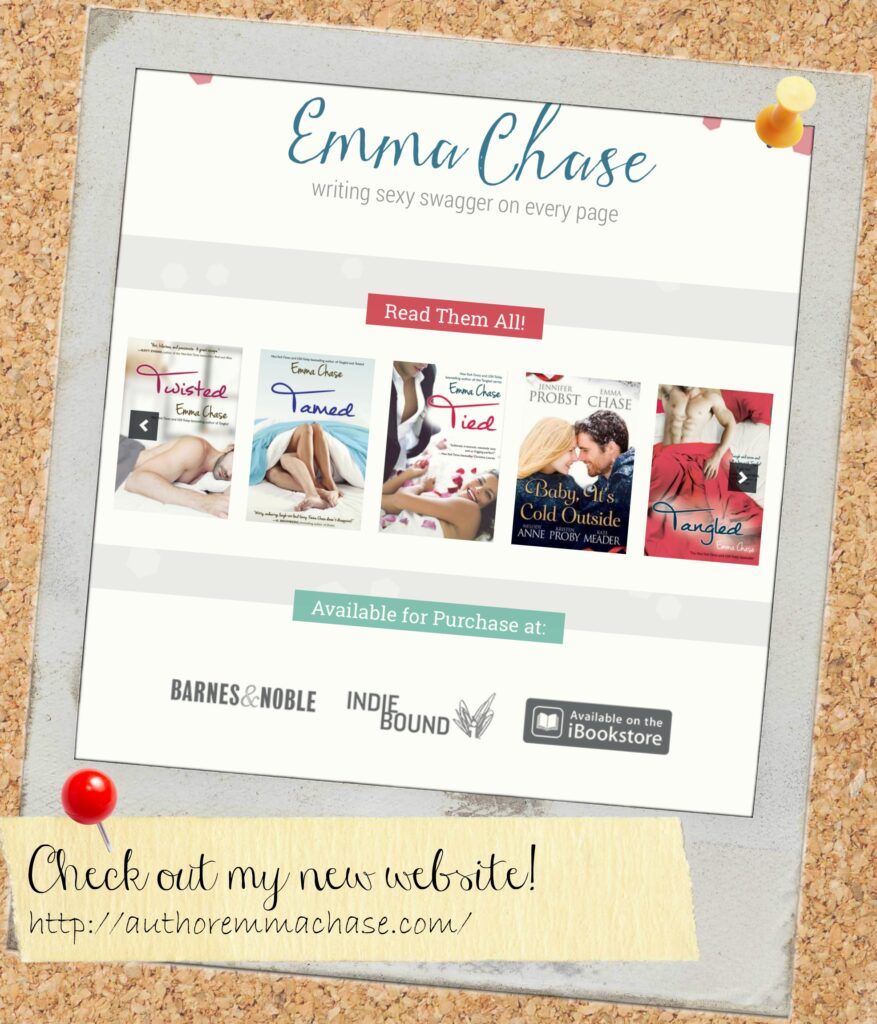 Hi Everyone!
I've been spending lots of steamy, snarky time in the writing cave lately (with Jake Becker…swoon), but wanted to step out today to show off my amazing, redesigned website!!!
Isn't it pretty?!
Huge hugs and sloppy kisses to Katie Price of Priceless Design Studio (http://pricelessdesign.com/), for creating this lovely new site (she's a genius)!
Enjoy having a look around. If you scroll over the menu on the home page (above my beautiful book covers) you'll find drop down links to the FAQ page (reading order, signed books info., etc.), Tangled Free Stories (more Drew Evans – yay!), events I'll be attending (where, when, ticket info.) and upcoming releases (Overruled – squee)!!
Speaking of upcoming releases – Overruled, the first book in my new Legal Briefs Series, releases on April 28th (it'll be here before you know it). Be sure to subscribe to my site / newsletter (right sidebar), so you can be the first to see the yummy teasers I have in store for you! Trust me – you're not going to want to miss these bad boys 😉
I'll be posting the next Overruled teaser in just a few days. And I have a delicious hint, just for you:
Overruled begins with our main guy, Stanton Shaw, in college. We get to meet his outspoken, sexy (and slappable) fraternity brother. Hmm…I wonder who it could be???
Be on the lookout for the Overruled teaser to read his hilarious first lines!!
Thanks for visiting!
 -XO Emma
Lets celebrate my new website with a giveaway.